Vitan Equipment expands with acquisition of Liftec, Inc.
(Grand Rapids, Mich.) April 11, 2023 – Vitan Equipment, a material handling equipment and solutions provider in Grand Rapids, Michigan, announces today they have expanded to the East Coast with a recent acquisition of Liftec, Inc. as a new dealer/location. Liftec is a proud dealer for Linde Material Handling, Baoli, Doosan and UniCarriers.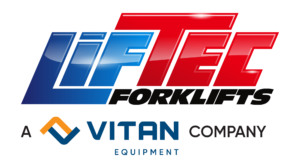 "This acquisition allows us to strengthen our relationships with our partners and provide a greater support network to our customers through high-quality material handling equipment and end-to-end warehouse solutions," said Roger Runyan, Vitan and Fraza CEO and owner.
The newly acquired business has a team of 35 employees and is now under the leadership of Runyan. Liftec has been in business for over 45 years serving the New York, New Jersey and Pennsylvania metro areas.
The Liftec acquisition allows Vitan to expand markets outside of automotive and into chemical manufacturing, which currently leads all industries. The East Coast market also includes major distribution centers for national and worldwide companies. The diverse customer base will allow Vitan to expand their market share of class I, II and III material handing products.
About Vitan Equipment
Vitan Equipment is affiliated with southeast Michigan's fastest growing material handling solutions provider, Fraza. They carry new and used equipment, parts and service for a variety of makes and models of material handling equipment, rentals, related warehouse and industrial supplies, and operator training. Vitan now has two full-service locations in Grand Rapids and New Jersey. For more information, please visit vitanequipment.com.