3 Reasons Why You Need Dock and Door Planned Maintenance
When a business relies on the efficiency of the warehouse to get products where they need to go, it doesn't leave much room for error. For all the different moving parts in a warehouse, there can be as many service providers that the warehouse management team has to work with. It is much easier to have one material handling partner that manages all areas of your warehouse.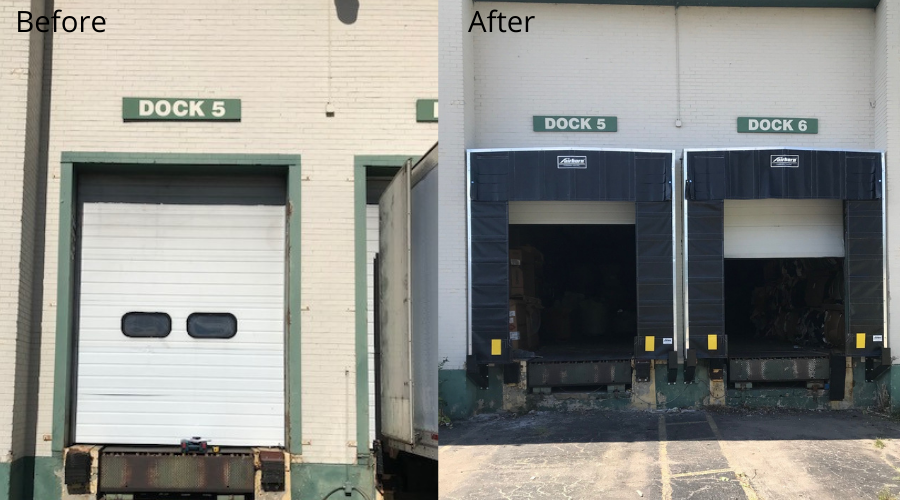 Our team of dock and door experts make sure your loading dock areas work at optimum functionality. You should rarely experience downtime and your operations should never stop. The key to this is a thorough planned maintenance (PM) program, and we're now offering 10% off PM programs.
There are three main reasons why you need dock and door planned maintenance: safety, maintenance and energy costs.
3 Reasons Why Dock and Door PMs Are Important
Safety:
When large equipment or products are loaded onto a truck, they are often bumped or fall off the loading docks. Many times, trucks even drive away with a forklift still inside of the truck. With employee safety as the number one concern for most warehouses, loading dock errors such as this must be prevented. Not to mention, the cost of workman's compensation can be expensive. The cost of repairs when equipment is damaged from loading dock accidents can be even more costly.
When it comes to the loading dock area of your warehouse, that's where some of the biggest accidents can happen – especially when your equipment is broken or not working properly. A lot of times, this damage is entirely avoidable with the right team of technicians checking your docks and doors.
Maintenance:
Waiting to complete a dock and door repair when something is already broken leads to costly downtime. With the right dock and door PM, you can detect earlier signs of wear and tear, or equipment damage. A dock and door PM should include thorough inspection of the following:
Dock levelers and edge of dock levers (including cleaning inspection, lubrication, hydraulic fluid check and operational test).
Restraints (including debris removal, light inspection, lubrication, tension check, electrical inspection and operational test).
Dock and grade doors (inspection of all door equipment, lubrication, adjustments and operational test).
Energy Costs:
When warehouse doors don't function properly, they can cost your business thousands of dollars in wasted energy.
Recently, our dock and door service team worked with a customer who did not have a seal on their loading dock. For one door that was open a total of two hours each day for five days a week, that customer lost approximately $5,000/year in heat loss.
This major expense in wasted energy is not unique to this one customer. Our PM program finds areas of improvement to make your business more efficient. With our energy loss calculator, we can determine how much money you lose through your docks and doors annually.
The Benefit of a Full-Service Material Handling Partner
A lot of times, a warehouse manager will have one company service their fleet, another service their docks, and another service their doors. With a full-service material handling partner like Vitan, you can keep all service under the same provider. Our dock and door PMs are completed by a highly-trained technician assigned to your account. We want you to always know who you'll work with.
At Vitan, the free fleet management tool we provide all customers to track service spend on every truck is also used for the dock and door division of our company. Our dock and door customers see every dollar that goes into broken equipment, avoidable damage repairs and equipment replacements. This tool helps you better understand where every dollar goes and how we can save your team more money in the long run.
To learn more about how you can partner with us and save 10% on PMs, or sign up for a free consultation, contact us on our website!