Overhead Door Installation and Repair
With access to the products and services of Overhead Door Company of Metro Detroit™ (a division of our sister company, Fraza), not only can you rely on Vitan Equipment to be your trusted material handling partner – you can rely on us for Overhead Door™ installation and repair.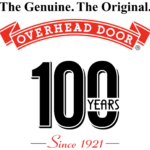 Commercial doors can be damaged and beaten from constant shipments and deliveries being moved with forklifts and other heavy equipment. Engineered for excellence, Overhead Door™ commercial doors are the premier choice for durability, serviceability and hassle-free performance. The team at Overhead Door Company of Metro Detroit™ can provide your business in western Michigan with the quality and efficiency that their products are regarded for in the industry. We also have a highly-skilled team of dock and door technicians, who can install and perform regular service on your equipment.
We offer Overhead Door™ products for commercial and industrial applications. If you're interested in the products that Overhead Door Company of Metro Detroit™ has to offer, click on one of the "Let's Get Moving" buttons below.